LearnToPlayMusic.com presents Episode 15 of the 'Music Space' webcast – the live Google Hangouts show. Join host, Gary Isaacs, as he tours the big, wide, inspiring world of music.
How to Start a Band – The Benefits of Jamming
This week we had our special Season 1 finale episode! Gary Isaacs joined returning guests, jazz guitarist, David Innocente, and early rockabilly singer, Andy Seymour in our studio. We discussed how to start a band, the benefits of playing with other musicians, and had our own good old jam sessions to wrap up a fantastic first season of Music Space.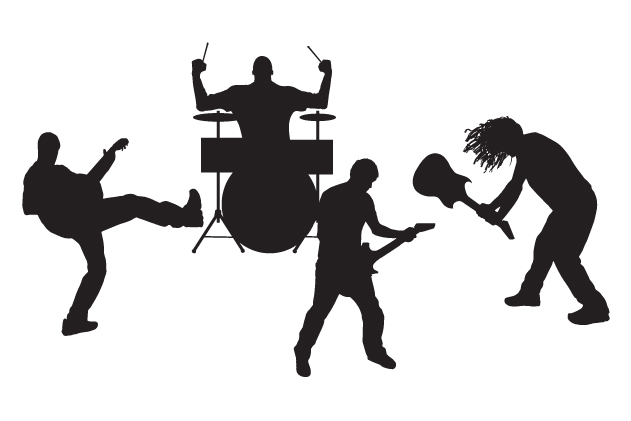 The Benefits of Jamming
You learn a lot from listening to other people play music. Whether going to gigs, listening to an album, or playing with a group of people. Even if you don't like what you hear, it means you've learnt something – what not to do! A jam session with friends can be a great opportunity to listen to and interact with the way other people play.
Jamming with friends or a band in an informal setting can give you a lot of creative freedom, Unlike playing a professional gig, where you're in a very formal set-up and everyone has a set part to play. When you're jamming, you are all more free to experiment and try new things – regardless of your instrument. You are more likely to go for it, take a chance, and learn what works – and what doesn't. It gives you a chance to grow and develop a sound that's unique to you.
When Should You Start Playing With Other People?
You should start playing with other musicians as soon as possible! It doesn't matter how young you are, or how experienced – even if you only know 2 chords. Play those 2 chords with someone else! As soon as you start playing with other people, you learn how to interact with them musically. You understand your levels, how loudly or quietly you should play, when to play and when not to. You can learn together, encourage each other, teach each other new things and grow as a musician.
How to Overcome the Nerves of Playing in a Group
Playing music in front of people can be scary, especially early on. It could be your first gig or just a small group of friends. Like all things – you can overcome this with practice! The more you play with other people, the more comfortable you become doing it.
Preparation is also key to overcoming nerves. If you're nervous, it could be because you are inexperienced or unprepared. That's not to say that experienced people don't still get nervous – some people feel nervous at the start of every gig, but as soon as they get into their element the nerves melt away. Practicing regularly, learning your theory & techniques and starting a session with something you're comfortable with can get you into a groove and help you enjoy what you do rather than worry about it.
A great tip is to start every gig with something you find easy – something you are very familiar with and enjoy. It will help you sink into your music and feel comfortable in your space. This is better than if you start with something more difficult, you are more likely to make a mistake, which in your first song can set you up to feeling anxious (and therefore prone to making more mistakes) for the rest of your set.
Working Together
When playing in a group it's essential to work together and to be sensitive to the other musicians you're playing with. To get your volumes at a level where they work together and not compete. To not all be fighting for the spotlight, but complimenting each other – and taking turns to solo and have your 30-seconds of fame. A band is unity and needs teamwork – as simple as that. Don't compete, don't play the same thing as the person standing next to you – make sure you compliment each other. Two of our best tips for making a band work are to remember that:
If you've got nothing to say, don't say anything. There are times where you may need to be silent to give another instrument or band member the space to create the sound that will work best in a particular segment of music.
You are there to make the other people sound great.
Playing With the Right People
It's important to support the members of your jamming group or band, but sometimes if things aren't working you have to be honest to be kind. If someone is falling behind, or their technique isn't up to scratch or they're constantly playing the wrong note – don't ignore it. Work with them and encourage them to get it right. You can't always fix something that isn't working, and in this case maybe you need to go your separate ways – but you should always be tactful & supportive. Remember to be true to yourself, and to find people to play music with who match your passion, skill and desire to play and/or learn.
How to Start a Band
Finding the right people is essential to starting a band that works. It's not all about putting an advert out and waiting for dozens of musicians to audition. It's about getting yourself out there, watching as many gigs as possible, networking with other musicians and taking note of the musicians that you really resonated with. You need to have a rapport, sharing similar passions and ideals along with a similar interest in musical styles. Chances are you will be spending a lot of time together, so you will want to get along well. And if it takes you time to try someone out, that's fine.
Covers or Originals – Where Should a New Band Start?
For many musicians starting out, it can be difficult to choose between covers and originals – what should your band play? Covers only? Originals Only? Both? Many musicians believe that staying true to themselves and being original is more important than anything else. Other musicians feel that covers are the best place to start as it is more likely to generate a livable income. Allowing them to make their passion their profession, getting into their own originals later in their career when they have a strong professional network. As cliche as it sounds, you have to think about what is most important to you – what are your final goals? What is important to you? Once you know and understand this, you can find musicians with similar goals and work towards building a band that will get you there together.
How to Join an Established Band
Joining an established band can really give you a boost in your musical career. You can learn from what they've done already and what they're doing now. Going to auditions at the start may seem completely overwhelming and make you very nervous. You have to be better than every other musician who is waiting to impress the band. But the more you do it, the more you get used to it and the more comfortable you feel. This leads to a confidence that will show through in your playing, a confidence that can only be grown through regular practice and experience.
About Andy Seymour
Andy Seymour was brought up in an energetic gospel music environment and started his professional music career at age 12 as a drummer. He has a passion for roots music – soul, blues & gospel, and blends them all to create his own unique approach and sound. Andy has performed around the United States, Japan and extensively in Australia. To learn more about Andy Seymour, you can visit his website or contact him via LinkedIn.
About David Innocente
David Innocente has been playing guitar for 38 years and has a Bachelor of Music in Jazz Performance from the University of Adelaide. Specializing in jazz guitar but capable of playing many styles such as rock guitar, blues guitar and pop guitar. David currently  teaches jazz guitar improvisation and how to play guitar at Salisbury TAFE and the University of Adelaide. You can find some of his music on iTunes, including Hammond Eggs Trio – Bringing Home the Bacon and Dirt – One Thing Led To Another.
About Music Space
At LearnToPlayMusic.com, we know there's more to learning music than can be found in a book – it's also about people. That's why we bring you Music Space – the weekly live videocast with international music guests performing live and discussing the hows and whys of their experiences in music and life. Each episode spotlights a new music topic relevant to the show's guest, covering anything from techniques, career advice, performing and singing tips, and essential music theory. Viewers have the opportunity to interact with us during the live videocast by asking questions and posting comments. Episodes are available on the Learn To Play Music Blog, which expands on each topic, invites further discussion, and features more great articles to help you learn to play the music you love.
Keep up to date with Music Space using Facebook, Google+ and Twitter, and interact with us and other viewers by using the #LTPMusicSpace hashtag.
Happy learning all,
The LTP Music Space Team.
Presented by +Learn To Play Music Inc.
Hosted by Gary Isaacs
Produced by: +Sarah Petrusma, +Pat McNamara
Technical Direction by Ben Dring
Who is LearnToPlayMusic.com
LearnToPlayMusic.com is the world's leading music education innovator and publisher of print, eBooks, apps and online lessons.
– Continue learning with Learn To Play Music at LearnToPlayMusic.com